Corsica will surprise you
"Discovery" business trip
You can not choose the excursions to propose to the participants of your incentive stay in Corsica? Corsica Exclusive offers a combination of activities between land and sea in Corsica. Excursion in 4 * 4 or buggy through the maquis, hiking or snowshoeing, but also sea excursion, diving or kayaking. It's up to you to choose the atmosphere of your incentive trip or seminar in Corsica.
In this land of contrast, the places of exception are not lacking. From the most prestigious to the most traditional where nature reigns supreme. Night under the stars or in high-end tents in the heart of dreamy landscapes, Genoese towers witnesses of the island's past, bubbles hanging in the trees … Corsica Exclusive has listed exceptional places for your event in Corsica.
From survival training to "Koh Lanta" challenges to a treasure hunt across the island, Corsica Exclusive offers many unusual activities to punctuate your professional stay in Corsica. No doubt your teams will remember for a long time this original team building in Corsica!
"Unexpected" business trip
Via Ferrata, canyoning, mountain trekking, climbing or paragliding : Corsica offers a multitude of opportunities for thrilling activities to push the limits of your teams. Depending on your experience and the technical level of the participants, Corsica Exclusive will propose the most suitable activity.
Extreme sports & adventure
"Traditions" business trip
Corsica, its charcuterie, its cheeses, its honeys and other seasonal specialties seduce each year the most demanding palates. For your business trip in Corsica, Corsica Exclusive offers various activities around gastronomy: blind tasting, cooking classes, visiting producers and many others.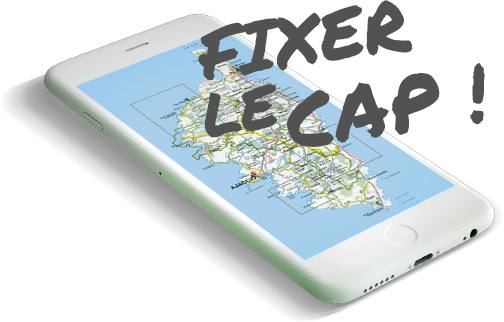 Let's talk about your projects together